We create new value with our own "original technologies".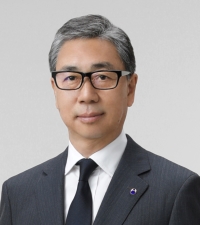 Since our founding in 1961, as a pioneer in the electric discharge machining Hoden Seimitsu Kako Kenkyusho (HSK) has constantly developed new technologies and challenged ourselves to expand into new business areas. Our corporate philosophy is that "our company only becomes valuable once we contribute to customer progress." HSK is expected to continue refining our technical capabilities and contributing to advancement and progress of the society through our "Monodzukuri" or "Japanese fine craftsmanship."
Within our core business segments;"electrical discharge and surface treatment (manufacturing technolog)", "dies and molding", and "machining equipment".HSK technology and products are widely used in various industries from automotive, rail transportation, machinery, building materials, to aircraft engines and land-based gas turbines.
Over recent decades, HSK has established its position not only as the leading manufacturing process and equipment manufacturer, but also as the aero engine and gas turbine parts supplier for major engine OEMs and their top-tier suppliers. HSK's aero engine parts are on board flying in Airbus A350 XWB family of passenger aircraft powered by Rolls-Royce Trent XWB engines. For land-based power generation, HSK's industrial gas turbine parts are on Mitsubishi Power gas turbines in operation worldwide.
HSK's technological pursuits never slowed down.
HSK recently released a smart digital servo press "ZEN-Former Nano". This press machine is highly functional, cutting the functional films and resin molding, on top of high-precision traditional metal stamping press.
We also developed the world's first "bent hole" machining technique ("Magari-ana"), allowing non-linear hole machining with high degrees of freedom.
On the foundation of our technological expertise, HSK will continue to strive for solutions for the customer and create value for the society.
Thank you for your continued support and for the trust you have placed in our company.
President & Chief Executive Officer