In the method of processing in accordance with the workpiece to the shape of the electrode, it is suitable for precision micro-machining of difficult-to-cut materials, from microfabrication of the micro level such as the slit of 0.02mm width to the ultra-large-scale processing such as a rocket engine nozzle skirt, this enables the precise three-dimensional processing of up to.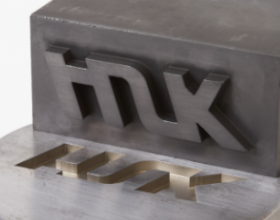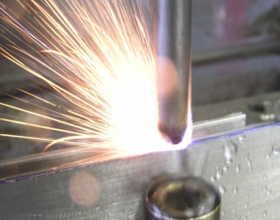 System in the electrical discharge processing business
We can consistently processing to delivery from the purchase of material.
Available upon contract processing also happily in semi-finished products and prototypes.
Equipment sales in conjunction to the processing content and corresponding to meet the customer's needs is possible.
Strength in the electrical discharge processing business
Processing track record over more than half a century.
Japan's largest in the full-time of electrical discharge processing (metal working).
It can be a wide range of support from micro processing to large processing.
We realized the processing reform and cost reduction by developed in-house special-purpose machine.
It can speed response by our own production of electrode.
Introduction of the cases
Using the electrode prepared in turning-discharge machining and electrical discharge processing, while the processing with combining the C-axis rotation, it enables the processing of such complicated shape.

Processing of the "S" in the use of this processing is also available.
| | |
| --- | --- |
| | Machining and die-sinking electrical discharge machining, they can impeller manufacture of complex shapes, such as the twisted shape and mixed-flow shape. |
The Company owns the microfabrication dedicated processing machine wire-cut electrical discharge machine and electric discharge machine became one.

Using a wire-cut electrical discharge machining, processing a fine electrode, fine hole-slit (* minimum slit width of 0.02mm, the smallest hole diameter φ0.02mm) it is possible to process the like.

Such a fine machining, as artificial fine scratches (artificial defect), it has been used to test piece or the like.