In recent years, resin sash it has spread across the country.
Also general industrial goods, the resin product applications is expanding in tailwind of "eco-friendly" and "recycling".
HSK challenge to solve customers' problem with one-stop solutions from design to prototype.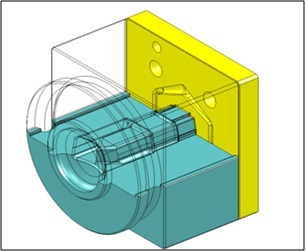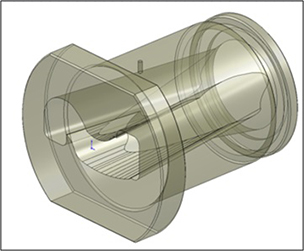 System in the dies molding business
We can consistently processing to delivery from the purchase of material.
Available upon contract processing also happily in semi-finished products and prototypes.
Equipment sales in conjunction to the processing content and corresponding to meet the customer's needs is possible.
Strength in the dies molding processing business
Processing track record over more than half a century.
Production performance of the profile resin extrusion dies such as a resin sash and industrial goods
Design proposal by the three-dimensional model
Prototyping and verification using an extruder for verification
Introduction of the cases
Electrical discharge processing technology, in particular in order to take advantage of the up and down different shape processing method of wire-cut electrical discharge processing, split vertically the mold with respect to the flow direction of the resin.

Will be able to manufacture more than one plate structure complex is to be in a resin flow path with high accuracy and low cost.
Resin extrusion products might be composite moldings by extruding the different materials of the material depending on the site at the same time.

With respect to the main material, the flow path of the sub of the material becomes a smooth three-dimensional shape, making it difficult to accurately represented by a two-dimensional drawing.

It will correspond to meeting and production by creating three-dimensional model.